resTotal as Hotel Reservation System service
iTank Hotel reservation system is end to end accommodation Reservation Total service for Travel industry.
It support to search best rate and to book accommodation immediately as per user search conditions.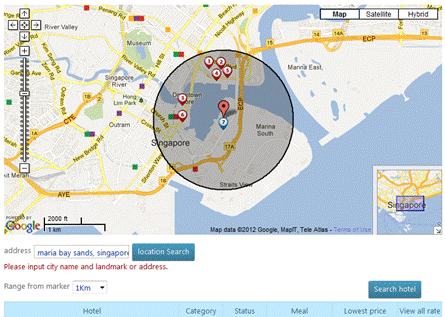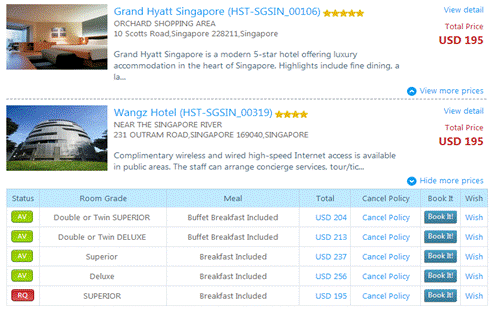 Key Features main
Search
– Various filtering search support
– Google Map based searching filtering
– Searching by address or land mark with distance
Best rate
– Multiple suppliers rate compare at a time
– Lowest rate by passport nationality control
– Various markup as per supplier, country, city, hotel and agent
Tariff handling
– Rate and allotments management
– Various promotion type support
– Hotelier extranet service
Contents Management System
– Hotel information as static data
– Selectivity as per suppliers inventory
– Direct Contract Hotel data handling
– Promotion hotel management
Hotel Mapping Management
– Automatic mapping support
– System Based automatic Mapping tool support
Systems for all sized companies
– Web based solutions along with internal database systems
User Friendly Interface
– Real time booking support
– Google Map interface searching Hotel as per land mark or address
– Walking distance searching from land mark
Efficiency and cost savings
– Optimize job Processing
– Immediate room block control
– Customer records maintained by system
– 24/7@365 nonstop operation
– Payables & receivables accounting
– Minimize human resources
Client satisfaction
– Immediate response
– Reliable & flexible process
Various Reports
– Destination report
– Monthly report as per Agent, operator, suppliers
Customer Website (B2C) or Online Travel Agent
Customer website will be supported full functional for Membership and non membership sale point.
Web design also serviced as per user requirements
– Design customizing
– Mileage
– Enterprise
– Payment and refund
Credit card payment connection is available as per local or global service range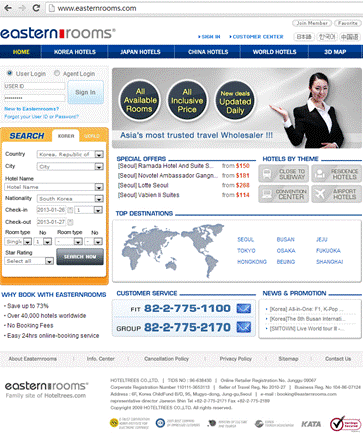 Customer Hotel service under company website
White Label service is available
Example site : Groupon Malaysia
The resTotal solution support user web site interface.
Without membership management, B2C website is supportable.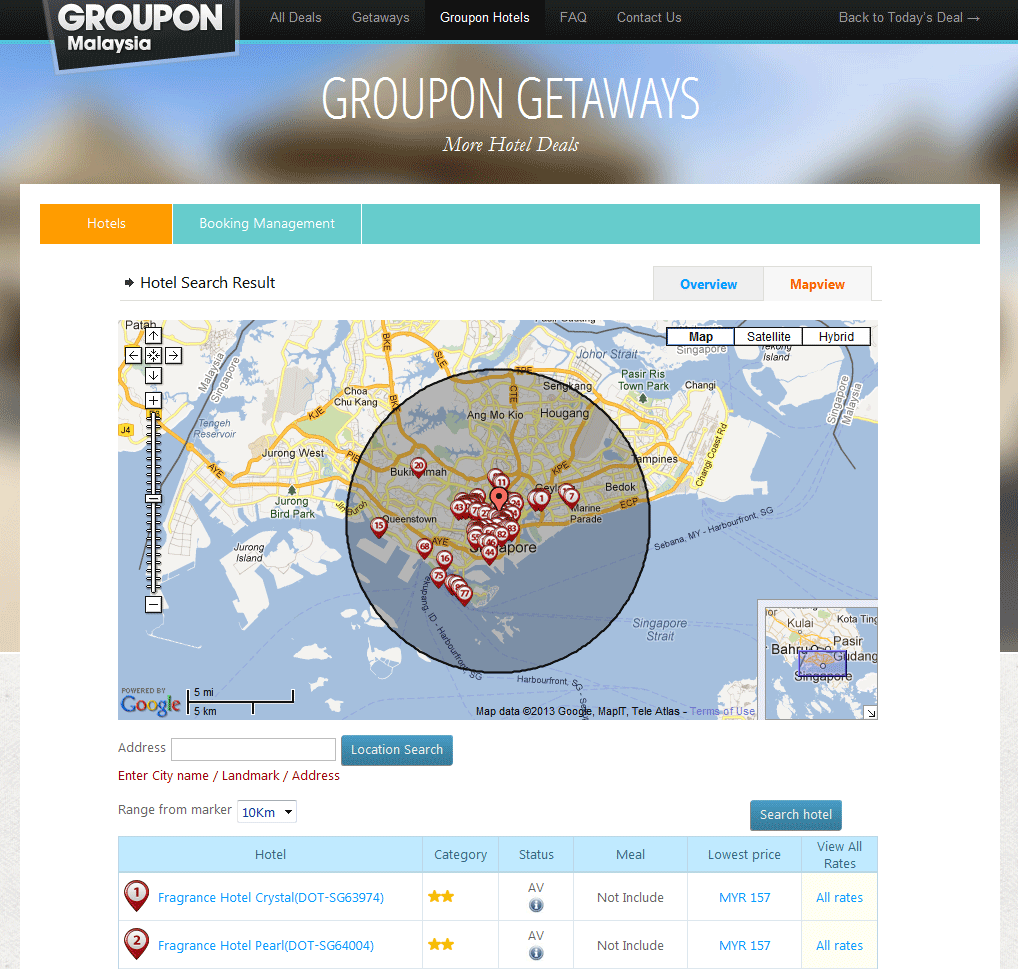 Wholesale website
Product sale after login by member
Example site : Dida Travel China
resTotal supports different markup sale price as per Member.
Under credit amount handling and credit card payment.